Machine and Plant Operator

A machine and plant operator prepares work processes and commissions machines. He or she equips and operates the machinery, and conducts quality inspections with special skills and a trained eye.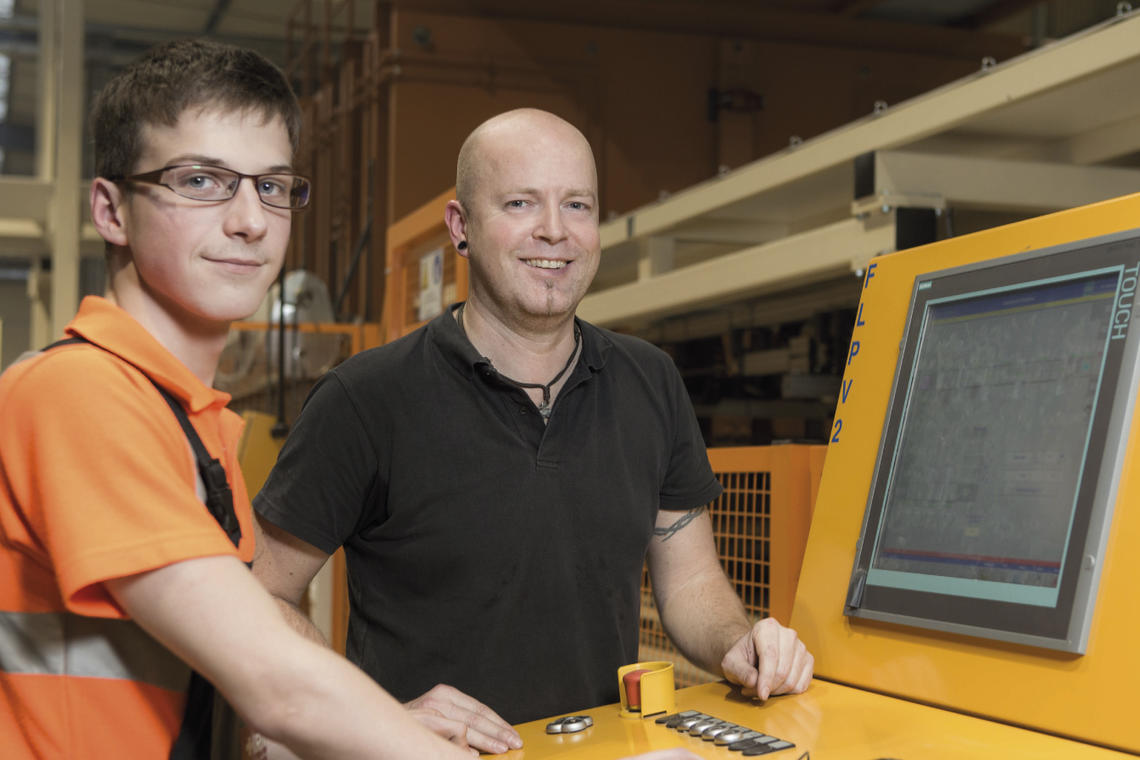 Content of the Training:

While in training to be a machine and plant operator, you first spend a year learning how to plan and prepare work processes. Then comes the practical part: makeready and operation of production equipment. You also learn how to control material flows and maintain and inspect systems. In the second year, you are acquainted with quality assurance and control and measurement technology. And then, if you have learned everything well, you're ready to take the final examination!

Be a trainee machine and plant operator for four minutes! (by Watching a 360° Video)

Do you think you might be interested in training for this profession, but aren't sure whether you would actually enjoy it? You're invited to join our trainer Dennis Brandt and trainee Calvin on a tour of production. They personally show you what the job involves and give you a first-hand impression of the company. Take a good look round!
The German Federal Employment Agency commends SWISS KRONO for its exemplary vocational training work and awards it the official 2016/2017 Certificate for Promoting the Development of Young People.
SWISS KRONO – Excellent Training
The Neuruppin office of the German Federal Employment Agency (Bundesagentur für Arbeit) has honoured SWISS KRONO Germany for its outstanding work to train and promote young people.