A Word from Our Team

Here colleagues working in various parts of the company talk about their work and their reasons for joining SWISS KRONO in Heiligengrabe, Germany.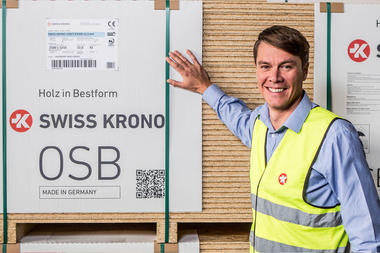 Christian Poloczek – Key Account Manager OSB Export
After spending several years abroad in Santiago de Chile, a city of millions, as a father of two children I'm now very happy to be living in Neuruppin in such a green area full of natural beauty. I've found an employer with good future prospects in SWISS KRONO in Heiligengrabe. Although I actually come from a completely different field of work and most recently was even self-employed, I've now found a job which I truly enjoy at an international manufacturing firm. I have the feeling that I can really develop my potential here, both professionally and personally, and I enjoy and admire the firm's incredibly diverse product portfolio. As a key account manager for OSB exports, I look after some of our largest customers in Germany and other countries. I represent the company and our products, which I wholeheartedly believe in and identify with. I travel regularly to Austria, Russia, the Middle East, Australia and Japan and am proud to sell our sought-after products "made in Germany" to customers there. At SWISS KRONO, managing key accounts involves more than just being a liaison – it's a team effort. As I'm by nature an open and communicative person, I love being able to work as part of a team and deal with many different people and cultures around the world.

Although I only recently joined the firm, I can already say that I've arrived and am looking forward to an exciting future at SWISS KRONO!

(September 2016)
­
Show more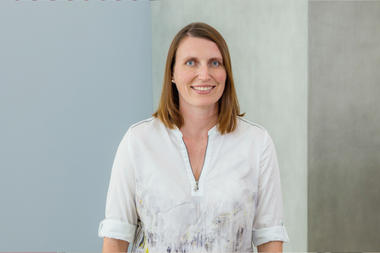 Sandra Meyer – Manager of the Administrative Process Optimisation Project in Accounting
I started working in SWISS KRONO's accounting department as an intern back in 2004 when I was studying business with a focus on accounting and comptrolling at SRH University in Berlin. The year after that, I also wrote my thesis at the firm. After graduating, I stayed on as an assistant to the management board for four years before taking a year of parental leave in 2009 to have a child, without doubting for a moment that I would be back soon.
And since 2010 I've been leading a project to improve administrative procedures in Accounting. As a project manager for process optimisation, my activities could hardly be more varied. Amongst other things, I'm responsible for ensuring smooth communication with all of the other departments. Process optimisation involves improving and speeding up certain steps to save time and costs while digitising and automating work processes. For example, I work with the IT and HR departments and compile end-of-year reports for which production volumes, inventories and sales have to be precisely captured and documented. In a nutshell, process optimisation isn't just about crunching a bunch of numbers, but about improving a wide range of tasks.

I value SWISS KRONO as an employer because over the years I've received one opportunity after the other to develop myself personally. In 2013 I took another year off for my second child, and today I'm back in my former position of project manager. It isn't always easy to reconcile family and work with two kids when both of you work, so I especially appreciate the flexible hours at SWISS KRONO. They let me plan and organise my family's everyday life with minimal problems.

As I was born and raised in Kyritz, I definitely feel connected with this area. Our children's grandparents also live nearby and give us valuable support. All in all, I'm very happy to have found an employer that offers me such excellent future prospects.

Another thing I like very much about SWISS KRONO is that I consistently work with the same group of colleagues. This strengthens our feeling of belonging to the same team, and the fact that we've all been working here for so many years says a lot about SWISS KRONO as an employer.
(September 2016)

­
Show more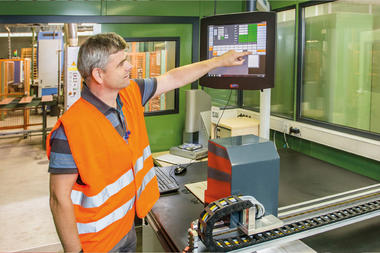 Thomas Böhm – Quality Controller for Flooring
I'm very happy to be working at SWISS KRONO in Heiligengrabe, as I was born and raised nearby in Wittstock. A quality control job at an internationally active firm like SWISS KRONO, which exports to more than 90 countries, also allows me to apply my knowledge and experience as a wood technology expert.

My job as a quality controller is to carry out random inspections of laminate flooring and our high-speed presses in accordance with EN 13329. All of the products have to live up to our high standards of quality, and the systems have to produce in line with the applicable DIN standards. We use advanced optical and electronic devices to monitor them. This ensures that our products exhibit consistently high quality in keeping with the SWISS KRONO GROUP's strict standards. For example, the profiles and surfaces are meticulously checked and measured to be certain that they have precisely the right length and width. No products are packaged and dispatched unless they are absolutely perfect.

I'm responsible for performing a wide range of very demanding quality control tasks. What I like most about my job is the opportunity to make sure that our customers receive only the very best products. I also appreciate the good working atmosphere at SWISS KRONO and the fact that, as a member of the quality control team, I deal with many other staff across multiple departments. Our range of products is also constantly being expanded, which results in a steady stream of new challenges that keep my job interesting.

(September 2016)

­
Show more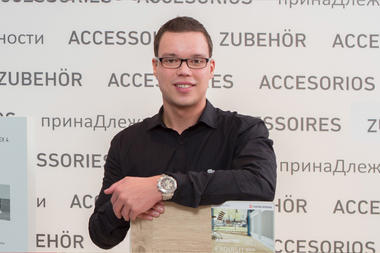 Florian Lück – Marketing Administrator
I'm from Wittstock and several members of my family work for SWISS KRONO, so one thing naturally led to another. During my last year at a technical secondary school I did an internship at SWISS KRONO, then applied to train as a business administrator and was accepted because of my good performance. At the beginning I didn't yet know exactly what I wanted to specialise in. Luckily, the training programme here lets you work in all kinds of departments and get acquainted with different activities such as purchasing, sales, accounting and marketing. It turned out that I felt especially drawn to marketing and enjoyed the tasks and challenges it involves. Right away I had good chemistry with my colleagues, and when I was offered an employment contract just before completing my training, I jumped at the chance. Today I'm really glad that I landed in marketing, as it's an incredibly multifaceted job. Every day is different. Sometimes I'm sent to trade fairs or assigned to help build samples or displays, and I've even been put in charge of organising everything for the SWISS KRONO team to take part in the the annual B2Run company footrace. This variety is what really fascinates me. Soon I may even get the chance to present our products at trade fairs abroad, like in Las Vegas or Shanghai.

If you like working in a fairly large firm but want to stay in this area, there aren't a lot of choices. But for most of us, that hasn't been the main reason. Take me, for example: I've always been fascinated by wood and woodworking. The company's size is of course also a factor, as it means better career prospects. And I quickly realised that I wanted to stay in this area. I know lots of people who have gone to big cities like Berlin or Hamburg and think it's odd that I want to stay put. But the woman of my life is here, my friends and family all live nearby, I enjoy the work and I'm simply happy here – so why should I leave? Not many people understand my point of view, but I'm fine right where I am.

Another reason is that SWISS KRONO is letting me do a university course of studies concurrently and is even helping me out with extra money to cover the tuition fees, transport and textbooks. To qualify, first I had to gain four years of work experience and demonstrate my suitability by performing well. Next year I'm going to graduate in business administration. And if everything goes well, I'll be aiming for a higher degree.
(September 2016)
­
Show more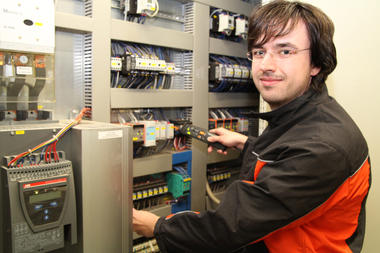 Florian Voelz – Trainee Electronics Technician for Plant Equipment
After I finish my training, I want to stay on and continue working for the firm. If I'm good, all doors will be open for me. I can also very well imagine continuing my training to obtain more advanced qualifications.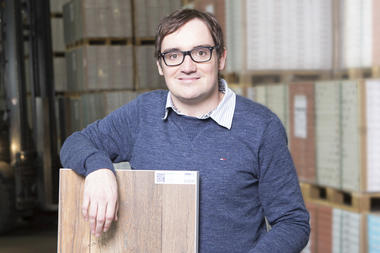 Hagen von Webel - Management Controller at SWISS KRONO
After ten years in the German state of Rhineland-Palatinate, my partner and I decided to return home to Brandenburg, where the employment opportunities for people with business degrees had improved quite a bit in the meantime. We also wanted our child to grow up near his grandparents. I had got to know the area between Berlin and the Müritz when I was young, and so I applied for a position at SWISS KRONO.

My job as comptroller gives me quite a bit of latitude for doing my work, which I greatly enjoy. I've finally come home and see great prospects here for the whole family. We live in a lovely region with no lack of entertaining and interesting things to do in our free time, and we're only an hour's drive from Berlin and the Baltic coast. The people here are friendly and ready to lend a hand. I noticed this right away in my coworkers, who immediately accepted me as part of the team.
(February 2015)

­
Show more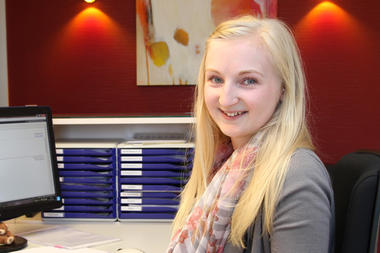 Jennifer Lorenz – Trainee Industrial Clerk
I greatly value the variety that I experience at work on account of the company's size. One after the other, I'm spending time in all of the departments, from purchasing all the way to sales, and I'm receiving really excellent support. The training is giving me secure job prospects for the future.