Job vacancies / Heiligengrabe / Duties / Ausbildung zum Industriemechaniker
ID: 10281
Ausbildung zum Industriemechaniker
(m/f/d)
Löten, schweißen, bohren, schrauben? Kein Problem für einen Industriemechaniker!

Der Industriemechaniker (m/w/d) beschäftigt sich mit der fachgerechten Instandhaltung und Wartung technischer Systeme sowie mit dem Einrichten, Umrüsten und der Inbetriebnahme von Produktionsanlagen. Zusätzlich überwacht und optimiert er Fertigungsprozesse. Er findet und repariert Störungen an den Anlagen, denn er kennt jedes Detail. In enger Zusammenarbeit mit dem Anlagenfahrer gewährleistet er die Betriebsbereitschaft.

So vielfältig wie die Aufgabenbereiche sind, so umfangreich und interessant gestaltet sich auch die Ausbildung.

Ausbildungsdauer: 3,5 Jahre
Ausbildungsbeginn: 01. September
Schulabschluss: guter Abschluss der 10. Klasse oder (Fach-)Abitur
Anforderungen:

Interesse an Handwerk und Technik
Technisches Verständnis
Teamfähigkeit und Sorgfalt

Haben wir Dein Interesse geweckt?
Dann sende uns Deine vollständigen Bewerbungsunterlagen mit Lebenslauf, Praktikumserfahrung und mindestens zwei Zeugnissen (Bewerber unter 18 Jahren legen bitte eine ärztliche Bescheinigung bei) an die nachfolgende Adresse. Bewerbungen können sowohl per E-Mail als auch per Post eingereicht werden.
Kontakt
SWISS KRONO TEX GmbH & Co. KG
Ausbildungsleitung
Wittstocker Chaussee 1
16909 Heiligengrabe

ausbildung@swisskrono.com
YouTube: Swiss Krono Heiligengrabe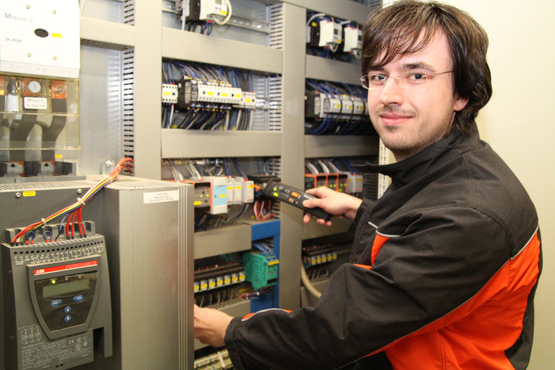 Florian Voelz – Trainee Electronics Technician for Plant Equipment
"After completing my training I want to go to work for the company. If I'm good, all doors will be open for me. I can also very well imagine continuing my training to obtain more advanced qualifications."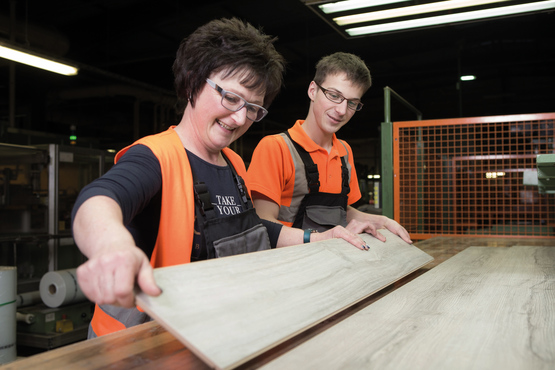 Heiligengrabe
Our company in Heiligengrabe – SWISS KRONO TEX GmbH & Co. KG – belong to the international SWISS KRONO GROUP. We constantly set new standards in the production of high-quality laminate flooring, multifunctional engineered wood boards and state-of-the-art, eco-friendly wood-fibre insulation.
More information
Your application as Ausbildung zum Industriemechaniker
Apply now!