Job vacancies / Heiligengrabe / Duties / Staplerfahrer
ID: F3F11
Positionsbeschreibung:
Der Staplerfahrer (m/w/d) bei SWISS KRONO in Heiligengrabe ist verantwortlich für die Lagerung, den Transport, der sicheren Verpackung und den Versand von Waren. Dabei werden die logistischen Abläufe sorgfältig durchgeführt und Lagerbuchungen vorgenommen. Mit einem Gabelstapler werden die Waren platzsparend in enger Zusammenarbeit mit den Fahrern auf die LKWs, in Container und Waggons verstaut.
Ihre Aufgaben bei SWISS KRONO:
Sie be- und entladen die LKWs, Container und Waggons mittels Gabelstapler,
Sie führen eine Bereitstellung bzw. Vorkommissionierung der zu verladenden Ware durch,
Sie kontrollieren die zu verladende Ware,
Sie verantworten die Ladungssicherung,
Sie stellen die systemkonforme Buchung der Bestände mittels Staplerkonsole sicher,
Sie sorgen für einen werterhaltenden Einsatz der Gabelstapler.
Diese Qualifikationen bringen Sie mit:
Sie verfügen über eine abgeschlossene Ausbildung als Lagerfachkraft oder haben Berufserfahrung im Logistikbereich,
Sie besitzen idealerweise einen Staplerschein oder haben praktische Erfahrung als Staplerfahrer,
Sie sind teamfähig, zuverlässig und bereit, eigenverantwortlich zu arbeiten,
Sie zeigen Bereitschaft zur Arbeit im 2-Schichtsystem.
Unser Angebot an Sie:
Sie erwarten abwechslungsreiche und vielseitige Aufgaben in einem international agierenden Unternehmen. Sie arbeiten in einem zukunftsorientierten Arbeitsumfeld und an einem modernen Arbeitsplatz. Wir bieten Ihnen hervorragende Entwicklungsperspektiven und Weiterbildungsmöglichkeiten. Die Vergütung richtet sich nach Ihrer Qualifikation und entspricht den Leistungsanforderungen.
Interesse geweckt?
Dann senden Sie uns bitte Ihre vollständigen Bewerbungsunterlagen unter der Angabe Ihrer Gehaltsvorstellung. Bewerbungen können sowohl online als auch postalisch durchgeführt werden.
Kontakt:
SWISS KRONO TEX GmbH & Co. KG Herrn Christian Baumann Wittstocker Chaussee 1 D-16909 Heiligengrabe
christian.baumann@swisskrono.com jobs.swisskrono.de
Heiligengrabe, Deutschland
Start: Starting immediately
Logistics and Supply Chain Management
SWISS KRONO TEX GmbH & Co. KG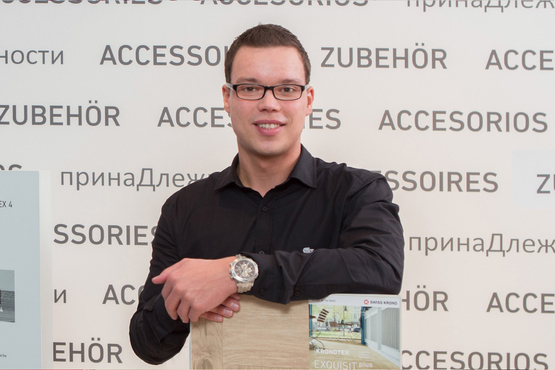 Florian Lück – Marketing Administrator
Today I'm really glad that I landed in marketing, as it's an incredibly multifaceted job. Every day is different. Sometimes I'm sent to trade fairs or assigned to help build samples or displays, and I've even been put in charge of organising everything for the SWISS KRONO team to take part in the the annual B2Run company footrace.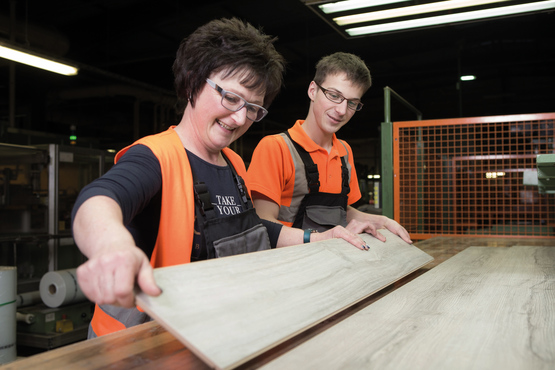 Heiligengrabe
Our company in Heiligengrabe – SWISS KRONO TEX GmbH & Co. KG – belong to the international SWISS KRONO GROUP. We constantly set new standards in the production of high-quality laminate flooring, multifunctional engineered wood boards and state-of-the-art, eco-friendly wood-fibre insulation.
More information