Job vacancies / Heiligengrabe / Duties / IT/OT-Techniker
ID: F6FAD
Positionsbeschreibung:

Der IT/OT-Techniker bei SWISS KRONO in Heiligengrabe ist verantwortlich für den reibungslosen und sicheren Datenaustausch im Produktionsnetzwerk. Er kümmert sich dabei um den Datenaustausch zum IT-Netz und um die Verfügbarkeit der Produktionsnetzwerke am Standort. Hinzu kommt die Betreuung und Einrichtung von Fernwartungszugängen sowie produktionsnaher Applikationen.

Ihre Aufgaben bei SWISS KRONO:

Sie überwachen und betreuen die Produktionsnetze am gesamten Standort,

Sie kümmern sich um die Einrichtung und Überwachung von Fernwartungszugängen,

Sie analysieren und bewerten die Sicherheitslage und definieren daraus neue resultierende Anforderungen,

Sie betreuen Sicherheitslösungen, Server, PCs und Applikationen zur Datenerfassung, -übertragung und -verarbeitung,

Sie dokumentieren die Infrastruktur und die Assets,

Sie beseitigen eigenständig Störungen.

Diese Qualifikationen bringen Sie mit:

Sie verfügen über ein erfolgreich abgeschlossenes Studium im Bereich Elektrotechnik, Automatisierungstechnik oder technische Informatik oder sind Techniker mit einschlägiger Berufserfahrung,

Sie kennen die Grundlagen der Netzwerktechnik,

Sie sind sicher im Umgang mit Microsoft- und Linux-Betriebssystemen,

Sie haben gute Kenntnisse im Umgang mit Siemens SIMATC-Manager und TIA-Portal,

Sie können technisches Englisch lesen und verstehen,

Sie besitzen Freude an der Fehleranalyse und Lösungsfindung,

Sie arbeiten selbstständig, sind teamfähig und bereit, Ihr Wissen stetig zu erweitern.

Unser Angebot an Sie:

Sie erwarten abwechslungsreiche und vielseitige Aufgaben in einem international agierenden Unternehmen. Sie arbeiten in einem zukunftsorientierten Arbeitsumfeld und an einem modernen Arbeitsplatz. Wir bieten Ihnen hervorragende Entwicklungsperspektiven und Weiterbildungsmöglichkeiten. Die Vergütung richtet sich nach Ihrer Qualifikation und entspricht den Leistungsanforderungen.

Interesse geweckt?
Dann senden Sie uns bitte Ihre vollständigen Bewerbungsunterlagen unter der Angabe Ihrer Gehaltsvorstellung. Bewerbungen können sowohl online als auch postalisch durchgeführt werden.
Kontakt:
SWISS KRONO TEX GmbH & Co. KG
Herrn Christian Baumann
Wittstocker Chaussee 1
D-16909 Heiligengrabe

Heiligengrabe, Deutschland
Start: Starting immediately
Adminstration and Office Work
SWISS KRONO TEX GmbH & Co. KG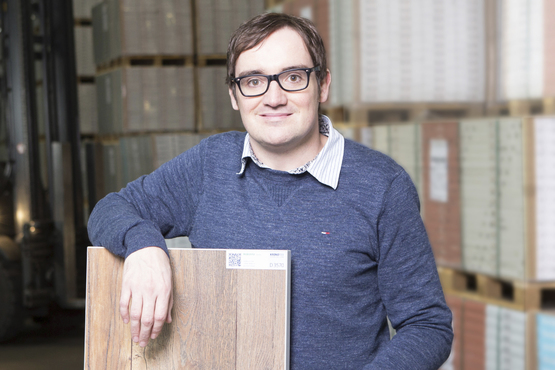 Hagen von Webel - Management Controller at SWISS KRONO
"My work gives me a lot of latitude and flexibility, which I really appreciate. I returned to the area to take this job, but I see excellent prospects for my whole family here. We live in a beautiful region, there are plenty of things to do in our free time including all kinds of cultural events, and it only takes about an hour to get from here to Berlin or the Baltic coast. The people here are open and helpful. I immediately noticed this in my new colleagues, who lost no time in integrating me into the team."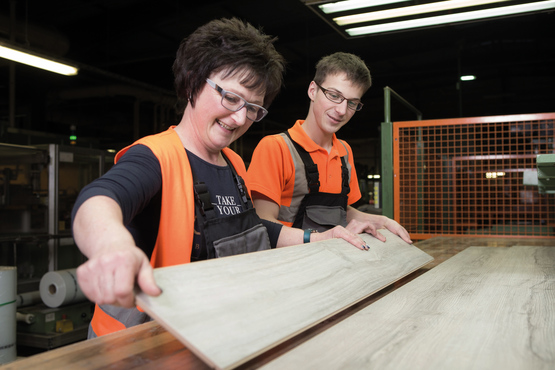 Heiligengrabe
Our company in Heiligengrabe – SWISS KRONO TEX GmbH & Co. KG – belong to the international SWISS KRONO GROUP. We constantly set new standards in the production of high-quality laminate flooring, multifunctional engineered wood boards and state-of-the-art, eco-friendly wood-fibre insulation.
More information