Industrial Mechanic

An industrial mechanic services technical systems, installs and configures production equipment, commissions these and makes any required modifications. He or she also monitors and improves production processes, in addition to troubleshooting equipment and plants and repairing any problems. Working closely with plant operators, he or she makes sure that everything works.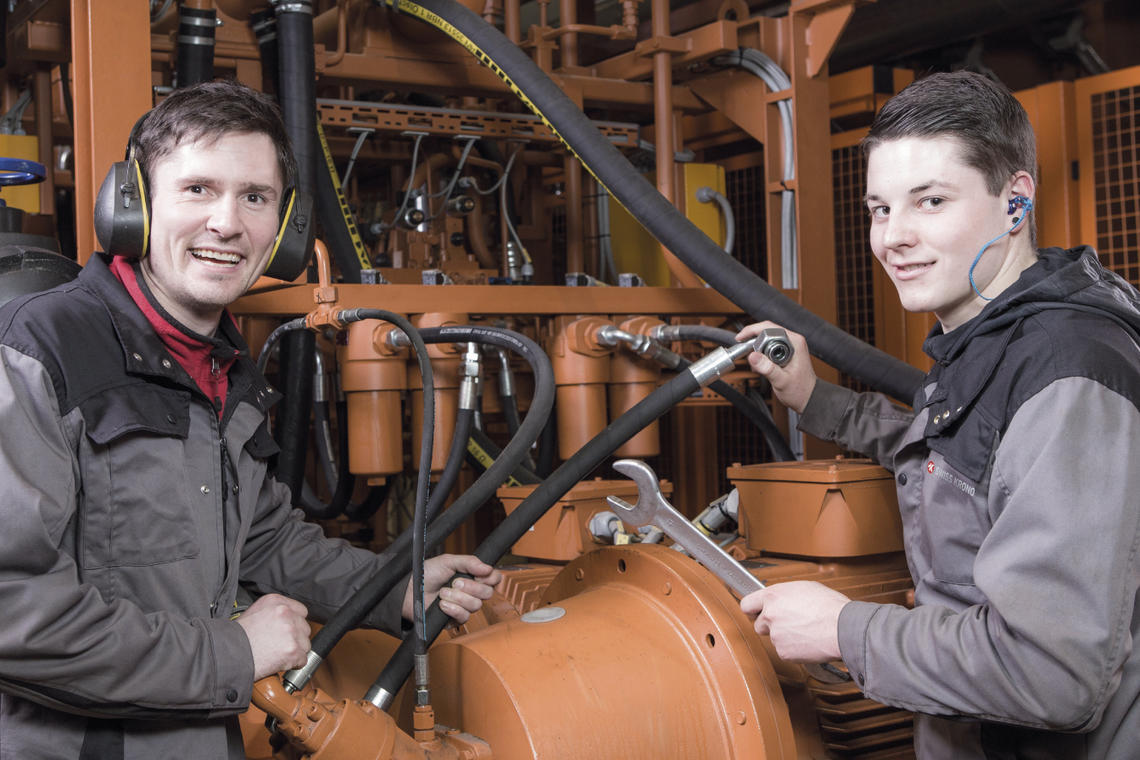 Content of the Training:

You start the first year by learning the basics of metalworking and electrics. You gain hands-on experience with state-of-the-art computer-controlled machine tools for milling, drilling, grinding and polishing metal objects. You are soon able to service and repair smaller systems and equipment on your own. In the second year, you attend welding classes and learn to operate systems from MAG and E-Hand, amongst others.

After the intermediate exam, during the third year you learn about plastics processing, pneumatics and hydraulics. In the fourth and last year, you concentrate on warehouse systems and the art of assembling entire production plants. Before you take the final examination, we naturally make sure you are well-prepared.
Become a Trainee Industrial Mechanic for Five Minutes (by Watching a 360° Video)

Do you think that learning this profession might interest you, but would like a reality check? Come and help out Oliver and his trainer, Dennis Brandt, while they change a drive belt. They personally acquaint you with what they do and get you in touch with how it works in practice by sharing impressions of the company. Take a good look round the impressively large, complex production system, which is only one of many at our plant!
The German Federal Employment Agency commends SWISS KRONO for its exemplary vocational training work and awards it the official 2016/2017 Certificate for Promoting the Development of Young People.
SWISS KRONO – Excellent Training
The Neuruppin office of the German Federal Employment Agency (Bundesagentur für Arbeit) has honoured SWISS KRONO Germany for its outstanding work to train and promote young people.